For this video, I get to share a fun project I did for a new brewery called Heroic Aleworks! You can find them at http://www.heroicaleworks.com
The owners of Heroic Aleworks, don't just consider themselves brewers, but nerds as well! As a great compliment to their very geeky tasting room (they even have a bathroom painted like a tardis), they have 3D Printed Tap Handles.
This is a great illustration of the "rapid product development" 3D Printing is touted for. They approached me on a Tuesday and we had working Tap Handles by Friday!
To make the tap handles functional, we embedded a standard 3/8″ nut into the print itself to screw onto the keg hardware and that's where the project got fun!
This video talks about how thinking about the printing orientation ahead of time impacted the design, particularly with the consideration of the hole for the nut.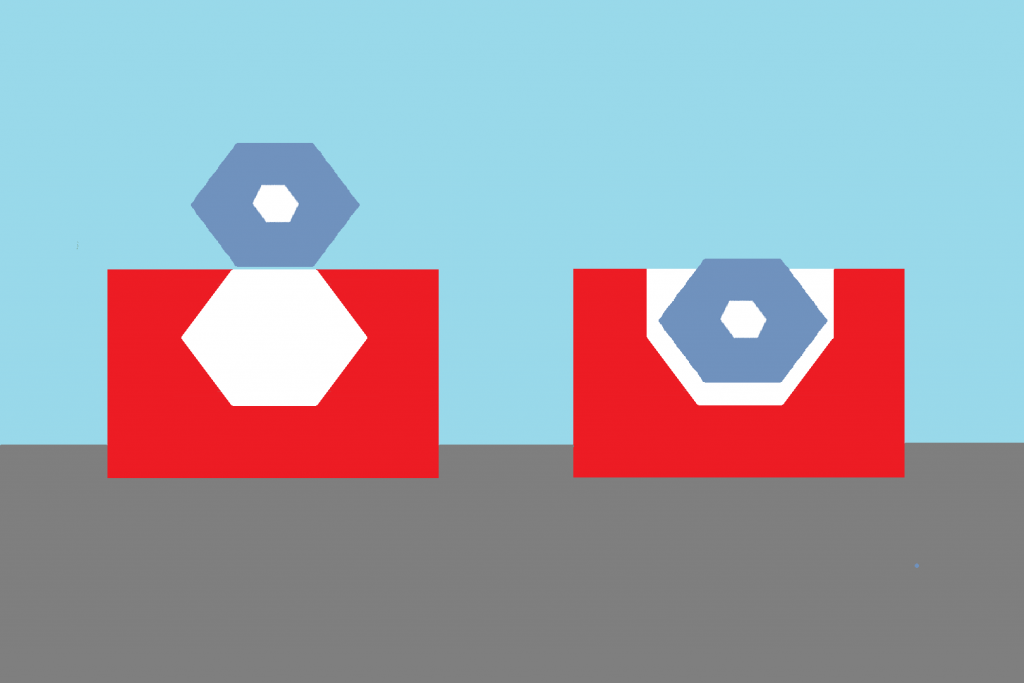 It also goes over my multiple processes in Simplify 3D and my custom starting and end scripts (same old, same old– very similar to what was used for embedding mirrors and the multi colored Gyro Cube).
Design Notes:
Final Dimensions for my Hole for 3/8″ Nut – 15mm x 17.8mm x 9mm
Final Dimensions for Octagon Hole for Bolt – 11mm Diameter
Custom Ending Script for my processes:
G91 ; relative mode
G1 Z100 ; lift 100mm
Custom Starting Script for Third Process
G90 ; absolute mode
Custom Starting Script for Final Process (After Color Change)
G92 E0 ; zero extruder
G1 E25 F225 ; purge nozzle
G92 E0 ; zero extruder
G90 ; absolute mode
Thanks for watching!