One thing I absolutely love about having a Maker Coin celebrating failures is people feel comfortable and free to share their mishaps and failures making the coin. Thingiverse user Waldamore brought me absolute delight this morning with this Make.
I have had nozzle offset mishaps too. : )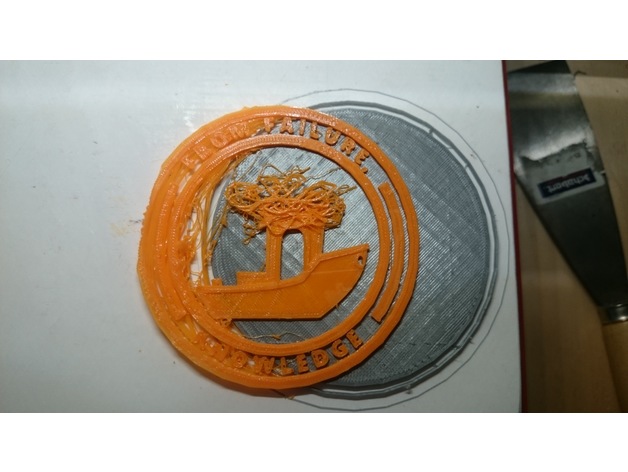 Love it!  Viva la Fails!